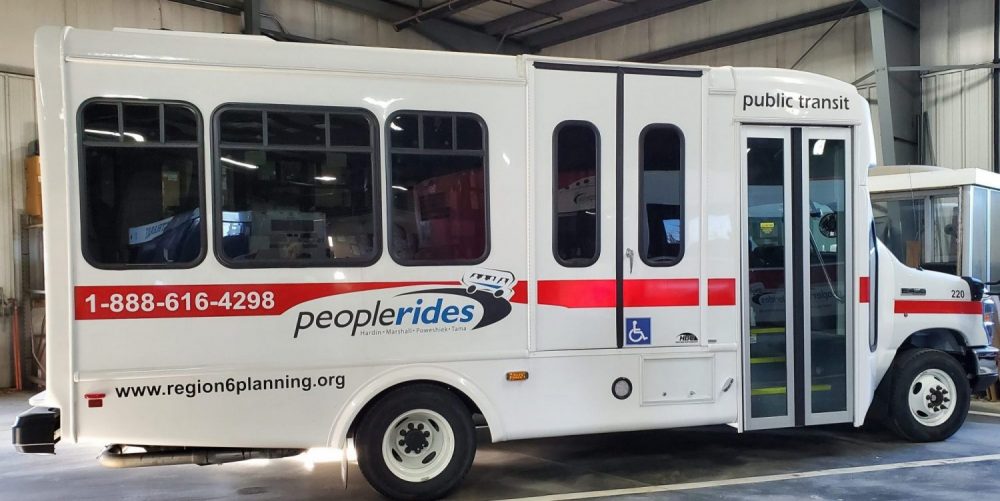 The Peoplerides public transit service provides convenient, low-cost public transportation for trips that either originate or end in Hardin, Marshall, Poweshiek, and Tama Counties. Trips with our bus service can be for work, medical appointments, shopping, education, social, or any other transportation need you may have.
WHO QUALIFIES TO RIDE WITH PEOPLERIDES?
Everyone qualifies! We are open to the general public, including persons with disabilities. Regardless of age, income, or disability, everyone qualifies to ride with Peoplerides. Our vehicles are handicap accessible to serve the diverse needs of our clients.
To schedule a ride:
Contact our dispatchers at least one day in advance toll free at 1-888-616-4298 or 1-641-752-6202. You can also submit your information using the rider sign-up form. Please have the following information ready when you schedule your ride:
Your name and contact information
Trip origin address
Trip destination address
If your ride is for an appointment, provide your appointment time.
If you require assistance boarding a vehicle, please tell our dispatchers.
More information about fares and routes can be found here: https://www.region6resources.org/people-rides/route-and-fare-information/
Please explore our website under the "Peoplerides" tab for more information. You can also call us and we would be happy to answer your questions.