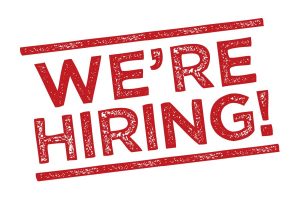 Community Planner
Region 6 Resource Partners, located in Marshalltown, Iowa, is seeking a forward-thinking Community Planner to join our team! As a Community Planner, you will provide planning, zoning, and development assistance to member communities in the Region 6 Resource Partner's four-county region. Typical projects include comprehensive plans, housing plans, downtown revitalization projects, zoning ordinance updates, and grant writing and project management.
The ideal candidate will have excellent customer service skills, be familiar with public sector planning, have exceptional oral and written communication skills, and will demonstrate successful performance of professional level duties in community planning and development. We will consider a motivated entry-level candidate that exhibits a strong sense of initiative and long-term commitment to community planning and development in rural Iowa. A successful candidate would be a self-starter and should be very interested in improving and assisting communities and our region. 
A Bachelor's degree in Planning, Public Administration, Geography, or related field and proficiency in Microsoft Word and Excel are required. A Master's Degree in Planning or related field will receive first consideration. The position requires a valid driver's license and some travel and night meetings.
Interested applicants should send a resume and cover letter to jwinter@region6resources.org by September 10th to ensure consideration. Visit www.region6resources.org for more information. Region 6 Resource Partners is an Equal Opportunity Employer.